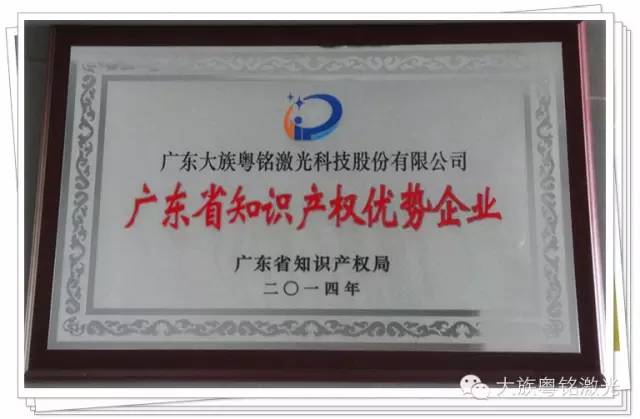 Recently, GD Han's Yueming Laser Technology Co., Ltd. (Han's Yueming laser) has got triumphant news. In November last year, Han's Yueming laser was awarded "Guangdong Provincial Intellectual Property competitive enterprises". After that, July this year we finally get it from the Intellectual Property Office of the Guangdong provincial headquarters.

Strong awareness of IPR protection
"We have been aware of intellectual property protection for a long time the" Dong Rui said who is management consultant and manager of intellectual right department, which further proves Han's Yueming laser thinks highly of intellectual right protection. From the day when Yueming founded, we have realized own interest protection. Therefore, Intellectual Property Department was founded which is responsible for the company's intellectual property. It participates with communication with the government, institutions, enterprises, becoming an indispensable sector in company.
▌ closely linked intellectual property rights
Everything in Yueming is arranged properly, especially intellectual property rights. Dong Rui mentioned that every new product experiences design, research, production and intellectual property all gets involved in every part; software works, patent protection, trademark registration etc where each part links closely. It can be seen that from the beginning of each product / project to the end, the intellectual property department is involved well.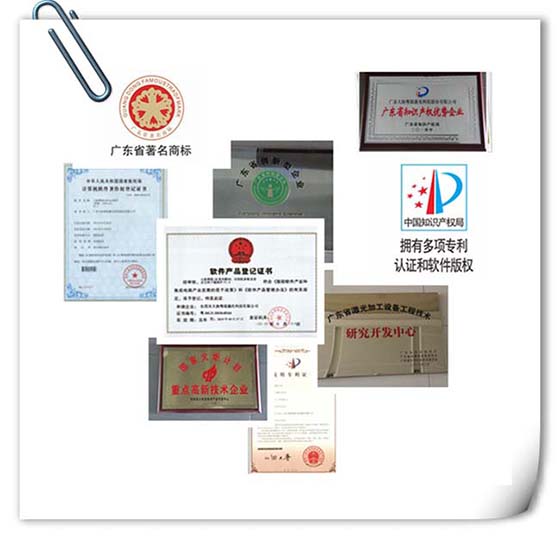 Fruitful results of Intellectual property
Every day things change and will keep on changing. According to incomplete statistics, we have 129 patents, 21 domestic trademarks, 3 overseas trademarks and also win many titles like "Innovative Enterprise of Guangdong Province", "Famous Brand in Guangdong Province", "Guangdong Provincial Intellectual Property competitive enterprises ". We are very proud of these achievements, which encourages and urges us to continue enhancing intellectual property ability of creation, utilization, protection and management.
Epilogue
Dong Rui realizes that it is crucial to protect intellectual property since today is internet era when property is easily infringed upon. Thus, for long-term development, intellectual property protection of Han's Yueming attracts great attention. And MUV5-B-A UV
laser marking machine
, MF50-D-A
3D laser marking machine
and CMA1530C-G-A
fiber laser cutting machine
which are all independent research and development will bring you surprise.