Excellent 1000W CNC Laser Cutting Machine
By : Han's Yueming Laser Group 2017-04-27 Share: Back to list
Normally a 1000W CNC laser cutting machine is priced at RMB 400,000 to RMB 1,000,000, varying on brands, models and configuration.
GD. Han's Yueming Laser Group, Co. Ltd., a subsidiary of Shenzhen Han's Laser Technology Co. Ltd (stock code: 002008), is a hi-tech company and a professional laser equipment manufacturer with a strong R&D team and experienced sales force. 17 years into business, headquartered in Guangdong, Han's Yueming Laser has established modern factories in Dongguan, Jiangsu, and Shanghai with total floor area of over 100,000 square meters and boasts over 100 processing units, a highly skilled workforce with more than 500 staff members, a wide range of laser equipment with 10 product lines and over 100 models, and an annual capacity of over 10,000 sets of lase equipment.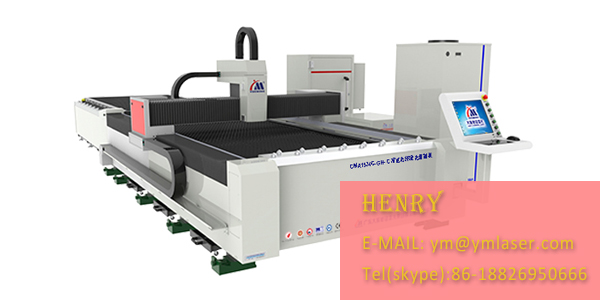 1000W CNC Laser Cutting Machine
Han's Yueming Laser has introduces a serial of 1000W CNC laser cutting machines, varying on the size of working area, exterior design and configuration. For example, CMA0606-D-G-B laser cutting machine is a 1000W fiber laser cutting machine with a 600mm*600mm working area, suitable for the cutting of glasses frame, metal chips and sheets where precision is demanded. This model boasts of efficiency, precision and of being room-saving. CMA1530-C-GH-D is another model of 1000W CNC laser cutting machine. This model has a much larger working area---1500mm*3000mm, suitable for the cutting of large metal and non-metal sheets used in making kitchenware, lamps, equipment cabinet, car accessories, fridge, air conditioning, elevator, etc.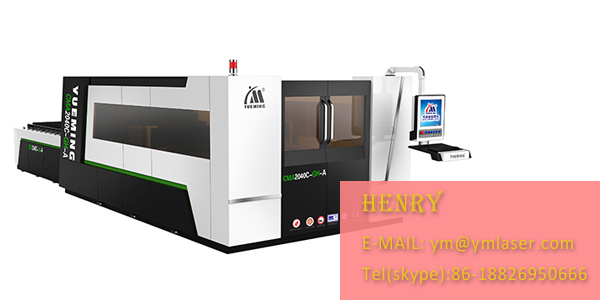 Han's Yueming Laser is a national brand for laser equipment. Among its stellar range of laser equipment is 1000W CNC laser cutting machine, which has become a synonym for precision, efficiency, cost-effectiveness.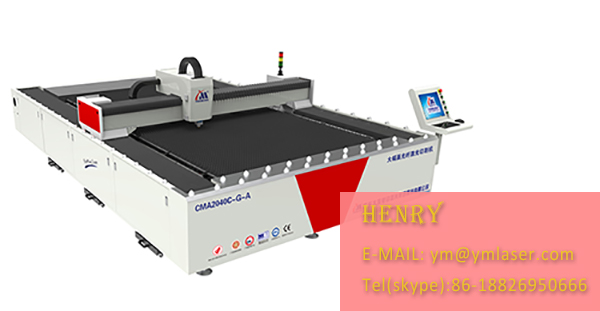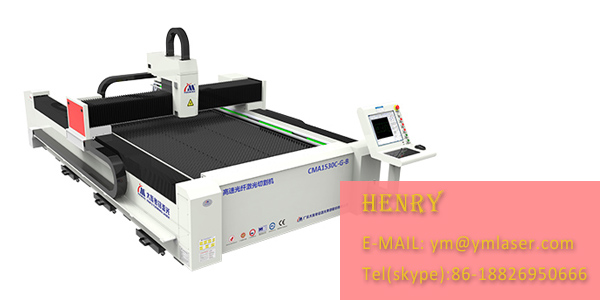 PREVIOUS: 2017 Labor Day Holiday Notice
NEXT: 700W Fiber Laser Cutting Machine's Performance and Parameter
Laser engraving notebook writing inner story...
Words are one of the important witnesses of memory,Notebooks are important carrier of words. It foll...
Wedding dress laser cutting equipment create romantic and perfect wedding...
Every girl has a dream of a romantic wedding dress in her heartThe most romantic gift is to marry a...
Customized Personal Goods: Laser Marking mobile power...
The appearance of mobile power on the market is endless and dazzling. Users are not only satisfied w...
The Technical Process for Laser processing Leather Belt...
As a indispensable element for fashion , leather belt play a vital role although people always turn...
VIDEO CENTER