The export control of America's core technology to China has increased, and Yueming Laser Group's independent research and development continues to accelerate.
By : Han's Yueming Laser Group Share: Back to list
The United States, still in crisis with the COVID-19 Virus, has not forgotten to erect trade barriers and add new export restrictions on China. According to a Reuters report last month, the US Department of Commerce proposed to revise certain rules for exporting products to China, including aircraft parts and semiconductor-related products. These restrictions will require US companies and foreign traders to export these products to China before , Must obtain permission from the United States.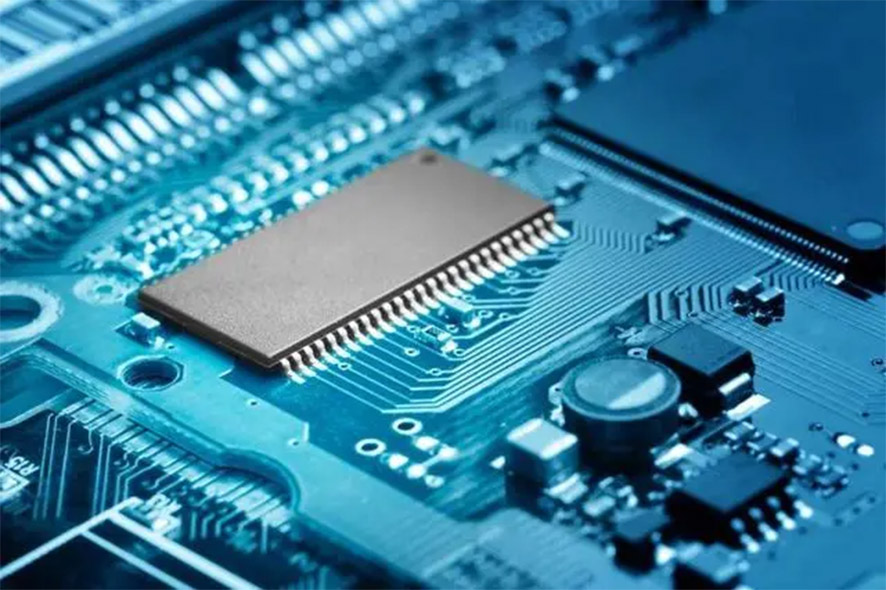 From the perspective of the previous restricted product areas by the United States, there are medical devices, high-speed rail equipment, laser equipment, biomedicine, new materials, agricultural machinery equipment, industrial robots, information technology, new energy vehicles and aviation equipment, including The control of products basically comes from the industrial scope of "Made in China 2025".
Against this background, it has undoubtedly strengthened Chinese companies' mastery of core technologies and increased the intensity and determination of independent innovation. This is also the best time to break the US technology monopoly. At the same time, only by sinking into the heart, independent research and development, and mastering the core technology in your own hands, will you not be controlled by others. Domestic substitution will be the main way for China's recent and future scientific and technological progress and industrial development.
Taking laser equipment as an example, in the past, the core technology of China's high-end laser equipment manufacturing has always been monopolized by foreign giants, especially in the field of ultra-high-power 10,000-watt laser equipment and automated laser processing robots, most of which rely on imports. However, in recent years, a number of outstanding enterprises in the upstream and downstream of the laser equipment industry, including Yueming Laser Group, have continuously organized technological research, continuously upgraded core devices and expanded the development of new application scenarios. The rapid growth has gradually broken more technical barriers in the foreign high-end laser equipment manufacturing industry, and has gradually accelerated the domestic substitution process of high-end laser equipment.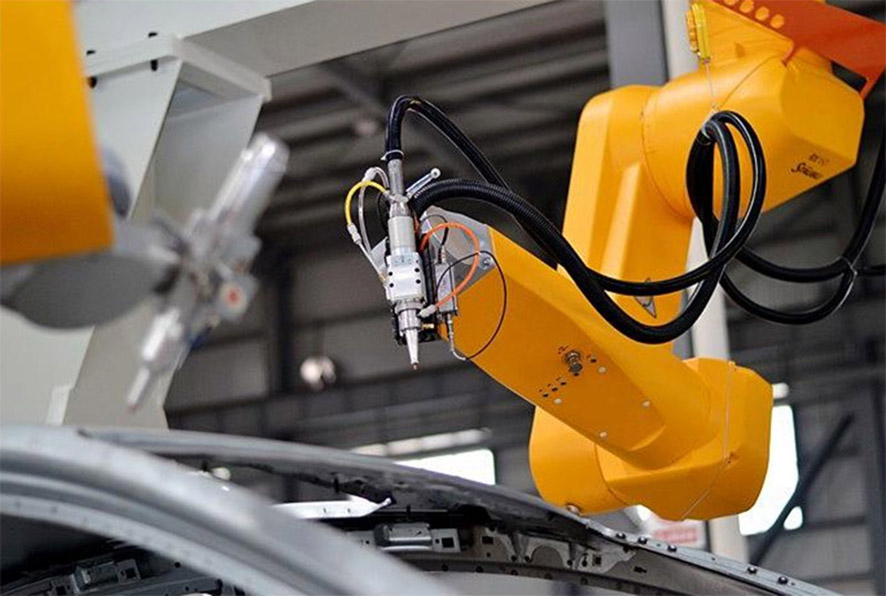 Since 2015, Han's Yueming has had listed the Independent research and development of Core control technology, core components in the strategic outline of enterprise development. After 5 years of technical research, now, the subsidiary (business division) of Yueming Laser Group has launched various industrial laser equipment in the global market, with a total of more than 100 models in ten series, forming the core technology from small and medium power to high power and ultra high power laser equipment Full coverage of domestic substitution. By strengthening each subsidiary (business unit) 's concept of "doing special and doing fine" and improving the ability to "do deep and thorough", faithfully "serving obedience" to the overall execution of the group, it has comprehensively promoted the high-quality development of the group The comprehensive performance of power series products is approaching the international advanced level.
Yueming Laser Group
Han's Songu Intelligent Equipment Co.,Ltd.
Specializing in the development and production of high-end intelligent laser equipment, the product planning directly points to 10,000-watt high-power laser cutting machine, five-axis three-dimensional laser cutting machine, five-axis three-dimensional robotic fiber laser welding machine, automatic fiber laser cutting machine, etc,High-end series of high-end laser equipment in the industry. It has broken the monopoly of foreign high-end laser equipment and filled many blanks of domestic high-end laser equipment. More than 50% of the company's products are sold to high-end international markets such as Europe, the United States, Japan, and South Korea. With the signing of a strategic cooperation agreement with TANAKA Co., Ltd. with a century-old history in 2019, Suzhou songu Laser will open a new brand global layout Chapter.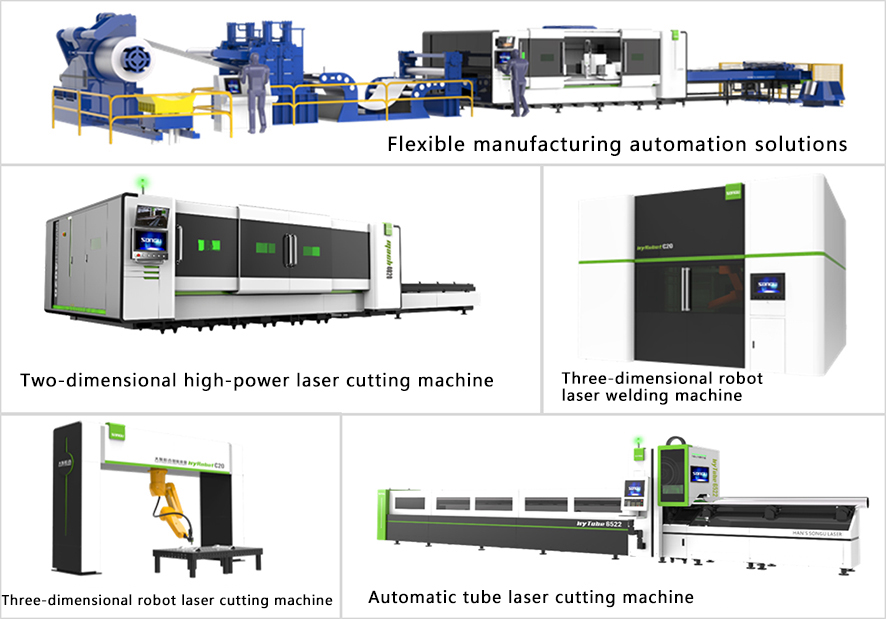 ( Suzhou songu Laser Equipment Product Series)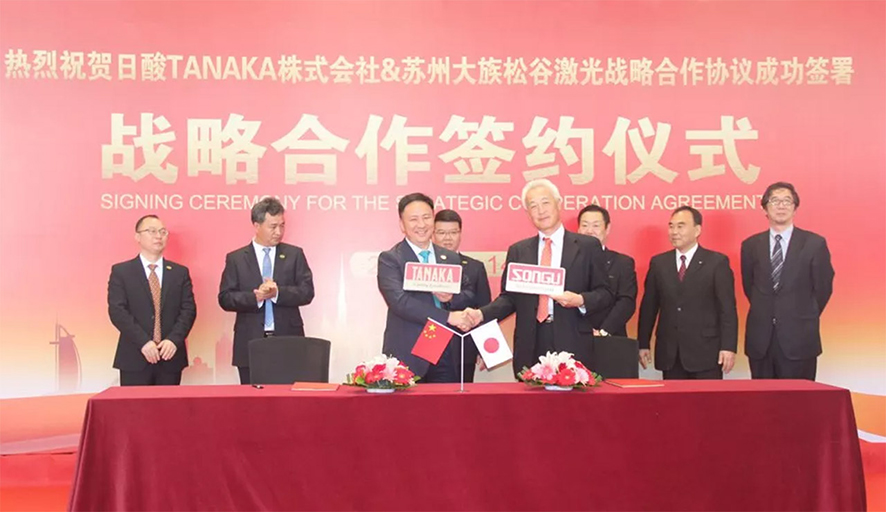 ( Signed a strategic cooperation agreement with TINAKA Co., Ltd.)
Yueming Laser Group
Dongguan Intelligent Laser Equipment Co., Ltd.
Specializing in the production and R & D of small and medium-power laser intelligent equipment, we are committed to using automated and intelligent laser processing systems as the basic processing platform, blending "Internet +", and creating an upgraded version of "laser intelligent and flexible processing solutions." The product matrix covers many high-end manufacturing fields such as clothing, shoemaking, furniture and home furnishing, 3C electronics, automobiles, ships, aerospace, etc. There are laser washing machines for denim clothing that have been worn for ten years; PCB laser marking machine and FPC laser sub-board machine; the dual vision laser marking machine products of the automatic production line .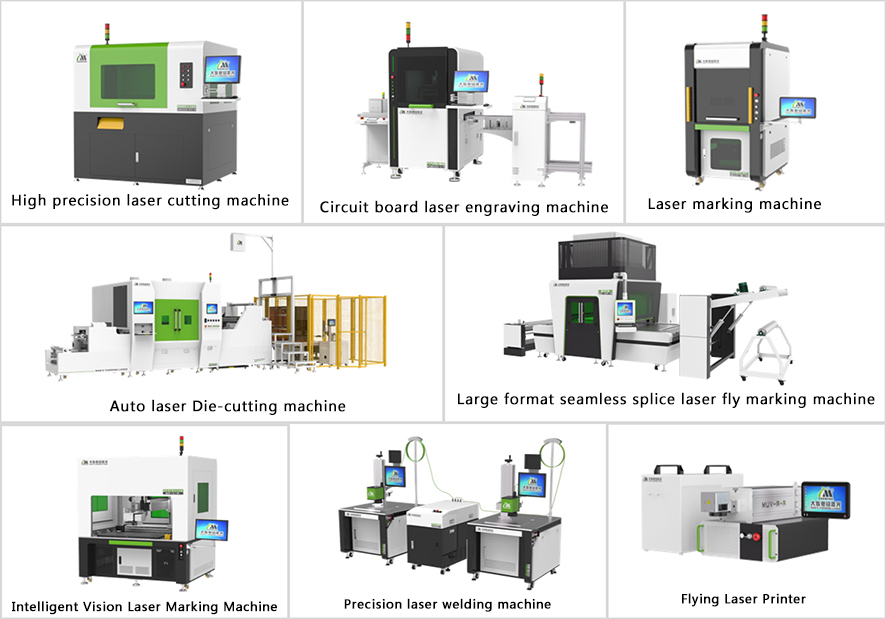 ( Dongguan Smart Laser Equipment Product Series)

(PCB laser engraving machine is seamlessly connected with SMT assembly line,
Help 3C manufacturing automation upgrade )
Han's Yueming Laser Group
Dongguan Precision Laser Equipment Division
Specializing in the production and R & D of precision machining equipment, with high value-added, high-tech barriers and high-end precision processing equipment as the development direction. With the technical support of the group company for 20 years, using the laser "the fastest knife, the finest knife, the most accurate knife", we have created a series of high-precision laser processing equipment, such as precision for cutting high-precision electronic components Fiber laser cutting machine, high-precision CO2 laser cutting machine for 5G equipment, etc.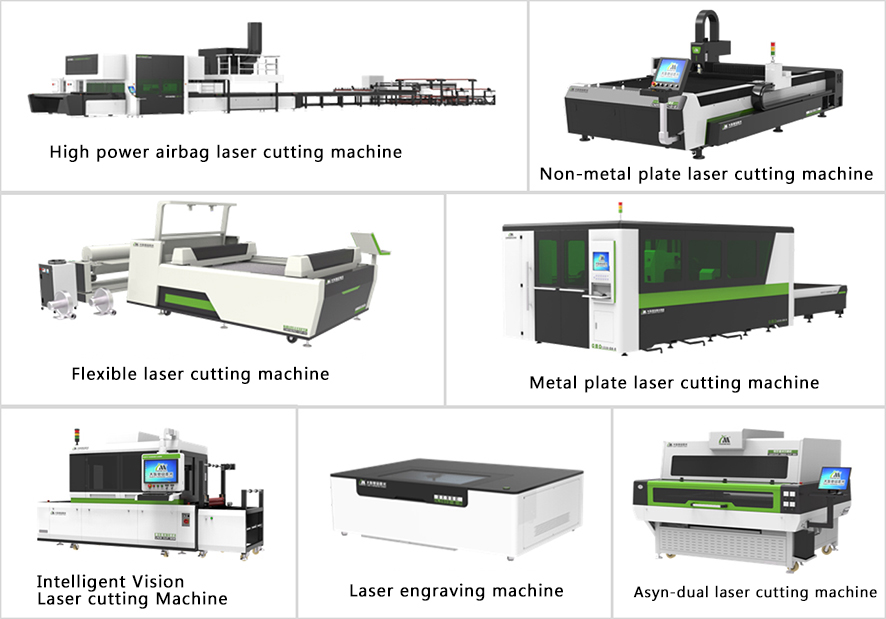 ( Dongguan Precision Laser Equipment Product Series)
From the trade war initiated by the United States to block the "Made in China 2025" to the upgrading of the control of high-tech output, the localization of core technology is imminent. Laser equipment is an important part of scientific and technological innovation. Fortunately, Yueming Laser Group and other excellent domestic laser upstream and downstream enterprises have continued to accelerate the localization of core technology in recent years, and have made great progress in various fields of design, R & D and manufacturing. It can be seen that domestic domestic companies have actually significantly reduced the gap with the international level. The current practice of independent innovation in China's manufacturing industry has once again proved the correctness of the development of the transformation from "Made in China" to "Intelligent Manufacturing in China". Innovation is not restricted by others in order to become stronger and go further. The future of Chinese manufacturing is in the hands of our practitioners.
Now with the globalization of the epidemic, the international trade situation facing China has become more complicated and tense. Global lock-ups such as technology lock-in, export restrictions, tariff barriers, and the like will continue, and the global economy will enter a new stage. However, as the only country that has not interrupted historical civilization, China has sufficient resilience and heritage to face challenges. In the field of high-end intelligent equipment manufacturing, China's independent research and development strength is stronger than imagined. China has the most complete supply chain system and a stepped talent reserve. At the same time, China's internal demand has great potential and domestic substitution space is huge. China has the most complete supply chain system and a tiered talent pool. At the same time, China has huge internal demand potential and huge domestic substitution potential. Yueming Laser Group has also accumulated excellent technology and has the courage to fully cope with it. No matter how intensified the trade war in the future, Yueming Laser Group has the ability to provide high-quality laser equipment and excellent pre-sales and after-sales services to customers around the world.
PREVIOUS: How to choose laser mask marking machine correctly, CO2, UV or fiber?
NEXT: Behind the hot orders of the mask machine, there is a hardship you can't bear