Hans Yueming Laser in ITMA2019 (Barcelona)
By : Han's Yueming Laser Group 2017-07-15 Share: Back to list
During June 20`~26 2019, The world's largest international textile and garment technology exhibition (ITMA) was held at Fira de Barcelona, Gran Via Convention Center, Barcelona. In the exhibition Han's Yueming Laser Group was showing the leading technical strength with various laser solutions.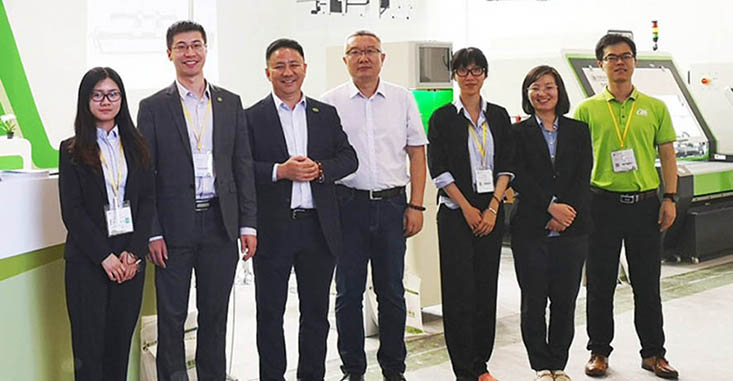 Han's Yueming Laser Managing Director-Mr. Kevin Zhuo (Third from the left) visited ITMA 2019 exhibition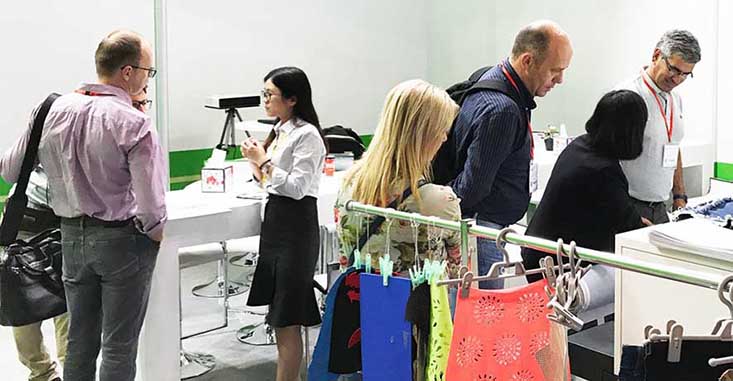 Han's Yueming Laser, shinning in the international stage
Vision cutting for sublimation printing/digital printing, Denim marking laser, Desk marking CO2 laser…Han's Yueming laser booth attracted crowed visitors. During the seven-day ITMA2019 exhibition, Han's Yueming Laser show innovative laser solution to the global textile experts.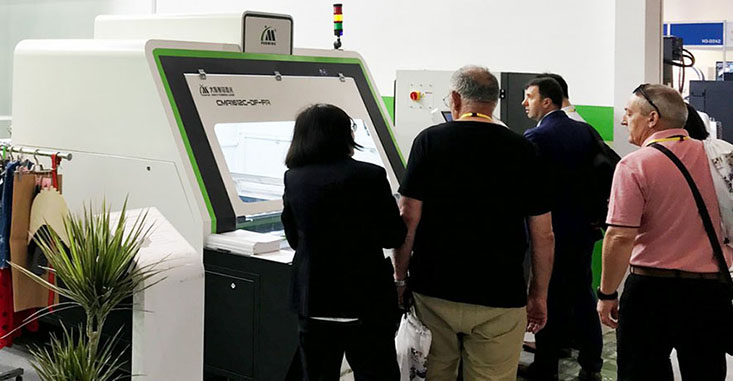 Han's Yueming focus on offering advanced laser technology to customers, it has been studying the textile industry for many years, during the ITMA2019, Yueming demonstrated our OEE and MES solution for footwear and garments industry, asynchronous double head laser cutter (for roll fabrics after printing), personalized gift laser marking machine and air filter for laser processing.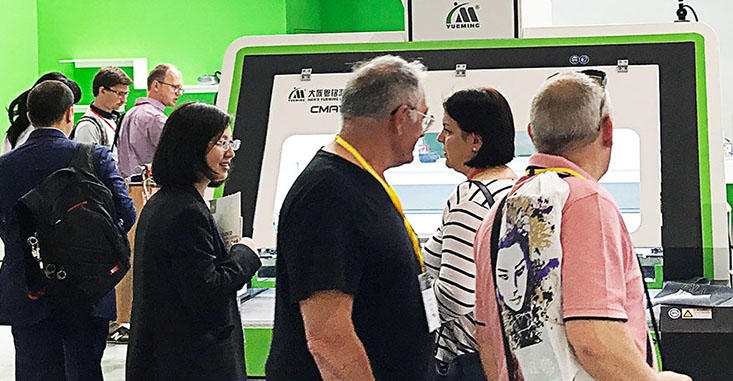 Innovation-driven, Solution accepted by many European customers.
During the fair, our staff communicate with global customer quite well, demo details of the vision cutting, and software.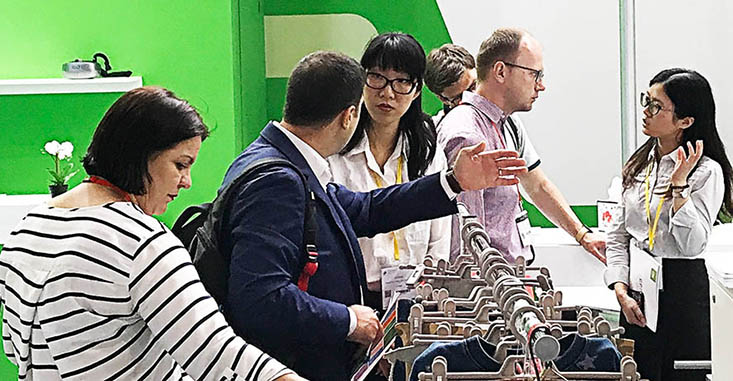 The new generation Vision Cutter ( Double heads Asynchronous system) adopts self-develop software to realize auto-nesting, multi-template automatic matching, asynchronous double heads laser cutting machine ect. It has been really loved by customers from the moment we launched to the market, high quality, high efficiency, robust performance and close-door operation design.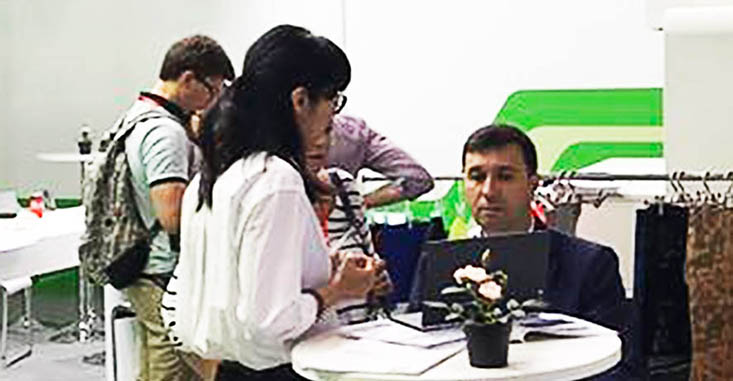 Cooperation with textile leaders, win-win in the market
ITMA2019 is not only a professional communication platform but also a platform for many brands cooperation. Han's Yueming Laser sticks to its development concept of "Cooperation, win-win", at the ITMA2019, Yueming demonstrated the intelligent solutions for textile industry, consolidated the existing cooperation, cooperate with many international top brands and distributors and laid a solid foundation for developing and broadening international market.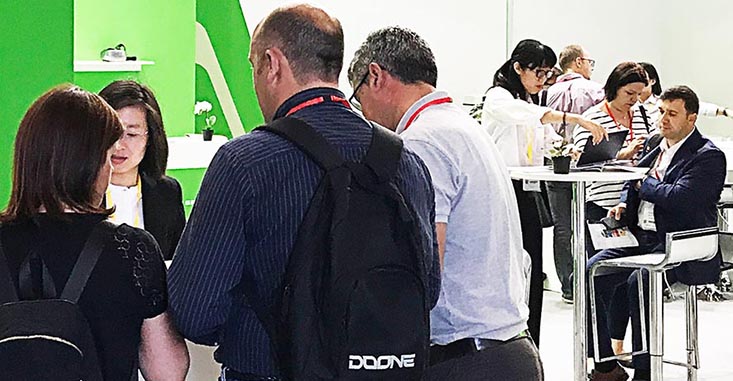 After ITMA2019, Han's Yueming laser understand the textile industry development direction better than ever, and Han's Yueming will be present the "2019CISMA China INTL Sewing Machinery & Accessories Show "in Shanghai, welcome to our booth.E1-M15
2019CISMA China INTL Sewing Machinery & Accessories Show
Booth No.: E1-M15
Date: Sep.25~28 2019
Address: Shanghai Pudong New International Expo Centre
PREVIOUS: Button laser engraving machine:The link of cloth design
NEXT: Good News!Han's Yueming Laser Group's laser cutting machine awarded Guangdong Top Brand Product title