Laser marking wallet makes is so enthralling!
By : Han's Yueming Laser Group 2019-06-24 Share: Back to list
Wallets are indispensable personal items that reveal your taste in life at all times. Laser marking wallet highlights your unique charm!
Laser marking wallet design is exquisite, low-key and restrained. Non-contact processing will not damage the cortical surface. Laser marking won't affect the overall aesthetics and shows your unique taste appropriately.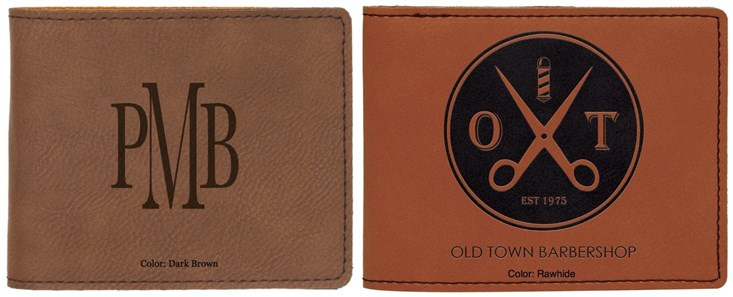 Using wallet laser marking machine to mark logo of an enterprise on the leather wallet is neat and exquisite. Laser-marked corporate logo can help companies improve their image and made a good impression on customer.

Laser marking technology gives the wallet the most beautiful appearance.The combination of laser marking technology and leather radiates the fashion charm of wallet.

With the improvement of people's pursuit of fashion, leather products are becoming more and more diversified, functional, fashionable and high-grade. The application of CO2 laser marking machine technology in processing leather product has brought the leather industry into a new era of digital processing, and carried out the breakthrough in process and technology.
Recommend leather laser marking machine series
CO2 Triaxial Dynamic Laser Marking machine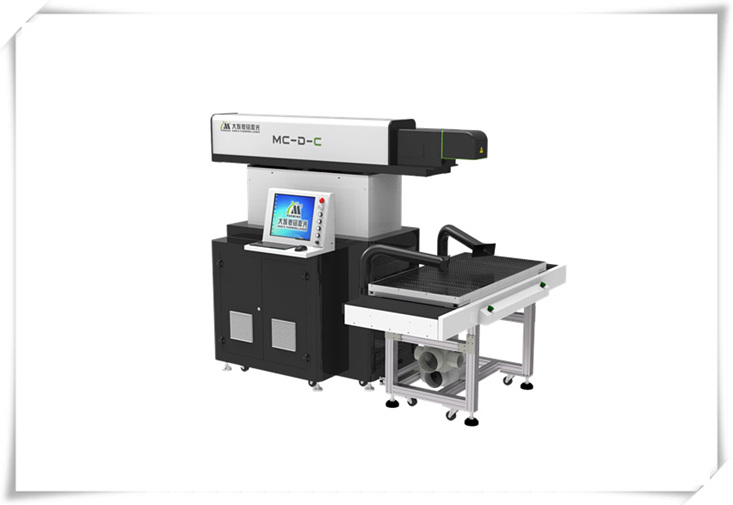 1. Wallet laser marking machine has Original imported CO2 RF laser generator, high quality laser spot with uniform power density and stable output power;
2. Triaxial dynamic high speed scanning system, imported core component, equipped with digital display focusing function, small gathering spot, large working area, high speed, flexible and good stability;
3. The light path cavity adopts sealed dual dustproof design, ensure the laser source, galvanometer and other core optical parts work in a clean environment, make the machine work more stable with longer life;
4. The optical bench of wallet laser marking machine can be adjusted manually to meet different processing size requirement, largest working area can reach 600*600mm;
5. Aluminum frame, compact structure, smaller area occupation and higher space utilization;
6. The upper and lower double suction structures enable the processing dust to be effectively removed so as to achieve environmental protection and safety;
7. Wallet laser marking machine has Smart Scanner professional control system, easy opera on, small resource occupation, quick data processing. Compatible with AutoCAD, CorelDraw with high procession efficiency.
Han's Yueming Laser Group professional laser equipment manufacturer, products have fiber laser cutting machine, co2 laser cutting machine, laser engraving machine, laser welding machine and so on.
PREVIOUS: Wooden kitchen utensils laser engraving machine makes cooking becoming an art of living