Waiting For You In The Scene Of THE 26TH SHANGHAI INT'L AD& SIGN TECHNOLOGY &EQUIPMENT EXHIBITION
By : Han's Yueming Laser Group 2017-03-26 Share: Back to list
Expo Info
Exhibition time : From March 28th to March 31th, 2018
Booth No.:1H-A0193
Exhibition venue : National Exhibition and Convention Center(Shanghai)
Contacts : 0769-89838888/+86 18826950666
Welcome to Han's Yueming Laser Group , there would be a visual feast of advertising specially for you.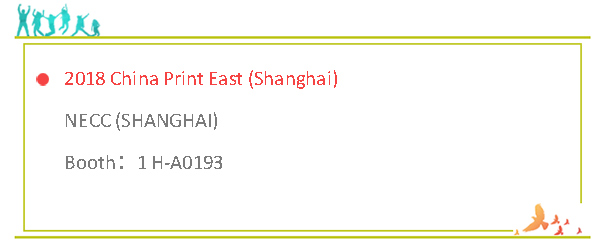 High value-added Laser engraving machine , laser cutting machine , laser marking machine will be shown on the fair .
The Exhibition Model
CMA1530C-G-E Gantry Rack Double Drive System Fiber Laser Cutting Machine

CMA1325C-G-H Non-metal Plate Laser Cutting Machine

CMA1325C-G-D Fiber laser sheet metal cutting machine

MC180-D-C CO2 Tri-axial Dynamic Laser Marker

MC20-E-A Fiber Laser Marker

CMA1309-B-A Universal Laser Cutting Engraving Machine

CMA6040K2 UP & Down Table Laser Engraver

Promoted by laser technology , there are more and more new products ,new application and new solution for the traditional advertising industry . Only get those intersection between advertising and laser technology accurately , can you grasp the trend of advertising industry .
Han's Yueming Laser Group has been researching new laser technology for advertising industry and provide the best solution for it . And we will do our best to bring the advanced laser technology to the rest of the world.
PREVIOUS: Breakthrough in Jeans Laser Burning Technology
NEXT: Shenzhen International Machinery Manufacturing Industry Exhibition
700W Fiber Laser Cutting Machine's Performance and Parameter...
As a well-known 700w fiber laser cutting machine manufacturer, Han's Yueming Laser produces laser cu...
Meet New High level Fiber Cutting machine...
High level fiber cutting machine is the same as other laser equipment which has already recognized a...
How Much Does a 200W Laser Cutting Machine Cost?...
Laser cutting machines for the cutting of non-metal materials are generally equipped with C02 laser...
VIDEO CENTER