Features

High speed galvanometer splitter laser welder is a laser welding equipment used in 3C and new energy industries. The import IPG QCW laser has the advantages of high power peak, good beam quality, fine light spot and flexible installation.
The laser beam can realize the beam split of time and energy for multi-beam simultaneous and multi-station processing to realize precision and efficient welding.
1. The split welding head can be selected freely to meet the requirements of cost and site;
2. The laser source and worktable can be customized, separable, grafted, and quickly connected with the customer's production line;
3. Use the industrial control computer as the interaction. The operation is simple and reliable;
4. High speed beam split: through the angle deflection of the lens, the fast switching light path can be achieved;
5. Galvanometer scanning system: the high quality galvanometer is faster than the traditional XY axis platform at single point welding;
6. Low cost of equipment operation, little consumption, simple maintenance, less cost of stop line debugging;
7. Air-cooled compact design, small floor area;
8. Non-contact distance welding can be carried out compared with traditional welding;
9. It can be used for many kinds of materials: stainless steel, carbon steel, galvanized sheet, brass, aluminum alloy plate, plastics and other non-metallic materials.
Technical Parameter

WFQ150-A Laser Welder Specifications
Model
WFQ-A Laser Welding Machine
Laser wave length (nm)
1064
Fiber split(n)
1/2/4 line
Fiber diameter (um)
50
Fiber length (m)

5 (Standard)

10/15/20 (Optional)

Laser power (W)
1500
Average power (W)
150
Single point max energy (J)
15
Cooling way
Air Cooling
Working environment

Storage temp.:-20°C~60°C;Humidity:<70%

Working temp.:10°C~35°C;Humidity:<70%

Gross Power (KW)
<2.2
Supply voltage
200~240V ;50~60Hz
Weight (Kg)
80
Overall dimension (mm)
980*580*800
WTA-A Laser Welder Worktable Specifications
Working area (mm)

70*70 (Standard)

90*90/110*110 (Optional)

Min focal spot diameter (mm)
0.2~0.4
Positioning accuracy (mm)
<0.02
Focusing way
Manual lifting (Motor auto-lifting is optional)

Lifting height (mm)
0~300
Support format
PLT, etc.
Working environment

Storage temp. :-20°C~60°C; Humidity:<70%

Working temp.: 10°C~35°C; Humidity:<70%

Gross power (KW)
<0.8
Supply voltage
200~240V ;50~60Hz
Weight (Kg)
200
Overall dimension (mm)

900*880*1600

(Excluding the support frame)
Parts Introduction
Application
Mainly used in mobile phones, laptops, tablets, wearable devices and other products, such as antennas, headphones, batteries,borders, back cover and other fine parts of welding.
Sample: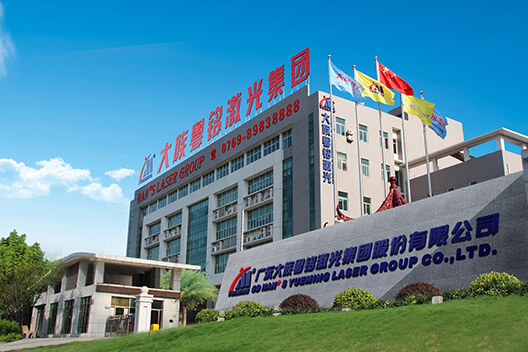 GD HAN'S YUEMING LASER GROUP CO., LTD ,
a subsidiary of Shenzhen Han's Laser Technology Co., Ltd
( stock code:002008), is a hi-tech enterprise which manufactures laser machines and focuses on Research & Development plus selling of industrial laser products. Located in Songshan Lake Hi-tech Industrial Development Zone, surrounded by hi-tech enterprises of Top 500, Han's Yueming Laser has developed steadily and benefits by the diverse IT and Hi-tech human resource in Guangzhou, Shenzhen, Hong Kong, as well as Dongguan's advancement in the manufacturing, light industry, machinery & electronic products. Yueming has established modern factories in Dongguan, Shanghai and Jiangsu with over 100 automated and high precision processing equipments, total floor area of 100,000 square meters and with more than 500 well trained workers, including 6 young optics experts, 33 researchers with master degree and 86 engineers with bachelor's degree. Yueming has set up institutes of laser application & electronic controlling technology in Shanghai and Shenzhen. Furthermore, the company has built a long term, steady and interactive cooperation with many well-known universities and institutes, such as South China University of Technology, and Shanghai Institutes of Optics and Fine Mechanics.
Han's Yueming Laser sticks to its motto of 'win the market with advanced technology, reward customers with best service'. We believe in the enterprise spirit "Cooperation, Win-win, appreciation and sharing". Han's Yueming Laser has introduced 10 series products including more than 100 models laser machines and has reached 10,000 sets annual production capacity.
78931 sets laser machines have been sold to more than 100 countries in 15 years. Han's Yueming Laser is the leading laser machine manufacturer in China and your trustworthy partner for long term cooperation.