PU leather laser cutting machine is blooming leather charm world
By : Han's Yueming Laser Group 2017-08-22 Share: Back to list
Speaking of PU leather, I believe we are no stranger. No matter we wear the watch, belt, or shoes are ultimately PU leather. With the improvement of modern personalized requirements of modern people PU leather products have become more colorful. Especially in the big transformation of PU leather laser cutting machine, it is blooming leather charm world.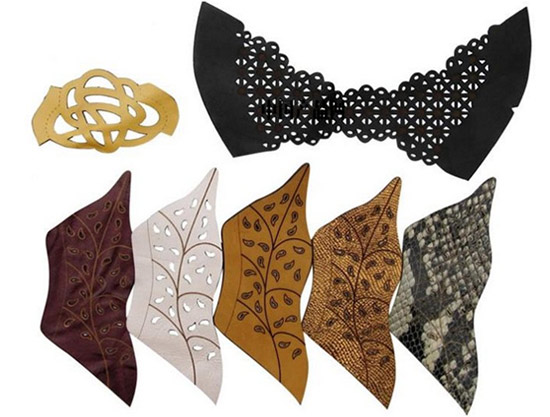 PU leather is the skin of polyurethane. Now widely used in bags, clothing, shoes, cars and furniture decoration, it has increasingly get the affirmation of the market, Its application range is wide, the quantity is large, the variety, is the traditional natural leather cannot satisfy. Good PU leather is even more expensive than leather.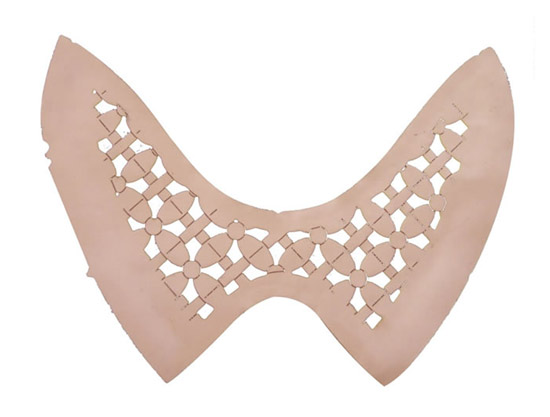 So, under the shaping of PU leather laser cutting machine, how does the leather product show its lustre?
PU leather laser cutting machine integrates cutting, hollowing, engraving and other processes. It is mainly used in the shoe industry, such as precise cutting of shoes, fine carving of patterns, exquisite hollowing of patterns and so on. In the luggage industry, PU leather laser cutting machine brings the hollow bag, and the leather stereoscopic pattern stitching bag is the explosion in recent years. In the textile and garment industry, PU leather laser cutting machine brings more interesting new products to the fashion circle. It is bold, hollow, elegant and fashionable.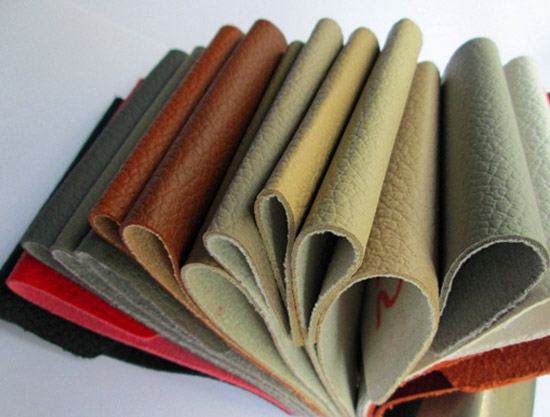 What are the highlights of PU leather laser cutting machine?
Firstly, PU leather laser cutting machine has high accuracy, which can reach within a millimeter. Second, PU leather laser cutting machine's processing is flexibility, any complicated and creative graphics can be through mapping software, laser cutting, no mold, can bring more inspiration for designers, and shorten the production cycle; Finally, laser cutting machine is widely used in materials, except for PU leather, and also used for processing of non-metallic materials such as cloth, cotton, textile, acrylic and bamboo products.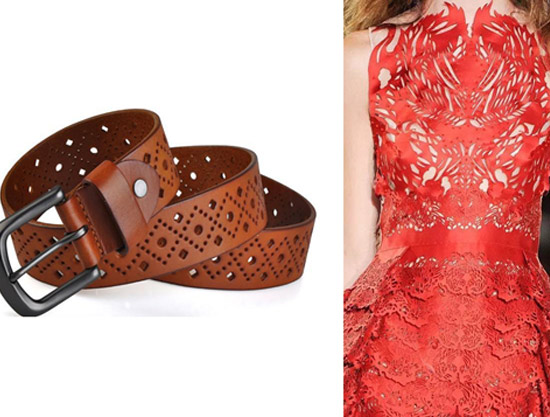 PREVIOUS: How Laser Marking Change the Product
NEXT: Good News!Han's Yueming Laser Group's laser cutting machine awarded Guangdong Top Brand Product title
How Much Does a 500W Laser Cutting Machine Cost?...
500W laser cutting machine, referring to laser cutting machine equipped with a 500W fiber laser gene...
Paper, Clothes, and Laser Cutting Machine...
Fashion designers, who have got tired of playing with conventional clothing materials, turn their ey...
700W Fiber Laser Cutting Machine's Performance and Parameter...
As a well-known 700w fiber laser cutting machine manufacturer, Han's Yueming Laser produces laser cu...
Laser Applique Cutting Machine: Show Me Your Style...
As the time gone by, are you wondering how to add to it another bright spot and "wow" your friends i...
VIDEO CENTER